When it comes to good health, exercise has always played a major role. Physical activities such as hiking, jogging and sports reduce a person's proneness to obesity.
According to the Centers for Disease Control and Prevention, 8 out of 10 adults do not get the right amount of exercise.
Click to save $90 (35%) on the Smooth Sync Bluetooth Module
Smooth Sync Bluetooth Module: Making Outdoor Workout Virtually Possible
MySmooth Virtual Fitness Trainer
With people feeling the constraints of their hectic schedules, it just makes sense to do one's exercise ritual in the comforts of his or her own home. This is why home fitness facilities exists.
Even in gyms, people are now often seen using their tablets and phones while working out. And there's no denying that some fitness trainer apps actually make good digital companions.
So what Smooth Fitness did was create a tablet-based virtual trainer called mySmooth. According to Smoothfitness.com, mySmooth allows users to create profiles, track exercise activities and record fitness milestones based on the data taken from their equipment.
Using mySmooth with the Smooth Sync Bluetooth Module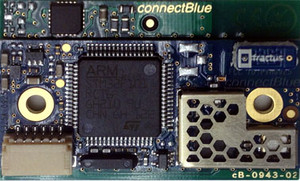 The Smooth Sync Bluetooth Module is an electronic board that can be installed into the back of a Smooth Fitness equipment. Its purpose is to allow interaction between the mySmooth Virtual Fitness Trainer and said facility.
Getting the Smooth Sync Module will allow consumers to pair the mySmooth application with their treadmill, elliptical or exercise bike.
To fully enjoy the benefits of Smooth Fitness' exercise equipment, users are highly recommended to:
Install the mySmooth application by downloading it from the iTunes store or Android's Google Play.
1. Buy the Smooth Sync Bluetooth Module.
2. Install the module into the back of the exercise equipment.
3. And finally, pair the tablet with the exercise device having Smooth Sync Bluetooth Module enabled.
Smooth Sync Bluetooth Module Pros and Cons
While the Smooth Sync Bluetooth Module may not work without the Smooth Fitness' exercise equipment and mySmooth application, the two latter devices' true potential aren't unlocked without it either.
So rather than focus on the Smooth Sync Bluetooth Module's pros and cons alone, the list below summarizes the reasons why fitness buffs or exercise enthusiasts should get one.
 

icon-arrow-circle-up

    Pros
Workout Statistics and History. With the mySmooth application installed, one is able to keep their exercise regimen in tabs. Also, mySmooth's heads-up display allows its users to enjoy their favorite music or video with the statistics remaining visible.
Enhanced Workout Experience. A standout mySmooth feature, made possible by pairing the Smooth Sync Bluetooth Module with the Smooth Fitness treadmill (for instance), is the virtual outdoor workout.
Outdoor Motion Videos. Enjoy spectacular views from different terrains around the world while running, jogging or simply walking in place. Changes in the scenery simultaneously alter the equipment's pace and inclination.
Choose from a Large Variety of Workout Programs. Enjoy the services of a virtual trainer for free any time in the comforts of one's own home.
  

icon-arrow-circle-down

    Cons
Platform Limitations. Unfortunately, the Smooth Sync Bluetooth Module can only be used with Smooth Fitness' exercise equipment.
Verdict
By adding the Smooth Sync Bluetooth Module to any of Smooth Fitness' exercise equipment, users get to take full advantage of mySmooth's capabilities.
With mySmooth, planning workout programs, assessing workout statistics and selecting the next workout regimen doesn't get easier than this. And best of all, enjoy an enhanced workout experience by choosing the virtual outdoor program that syncs itself with the equipment.
All the Smooth Sync Bluetooth Module requires is a Bluetooth-enabled tablet running an Android or iOS system.
Click to save 35% on the Smooth Sync Bluetooth Module