Fitium weight loss for men and women is a complete program for, not only weight loss, but lifestyle change that will help you maintain your target weight and live life at its healthiest. Fitium features coaching, meal planning, weight tracking, and all in an online format. This allows you to use this program in the privacy and comfort of your own home.
Learn about the effects of stress, health, genetics and more on your eating habits.
Results are accelerated with the 7-day quick start program to get you on your way and realizing early weight loss success.
Professional trainers and nutritionists work together to tailor a program that is safe, effective and a permanent weight loss solution.
Lose weight naturally (no gimmicks or diet foods required)
So how many diets have you tried; the grapefruit, low carb, cabbage soup, insane exercise, starvation, cleansing, cheater's, high protein, or maybe something even crazier? Maybe you lost weight initially or even eventually reached your target weight, only to gain it back when you went back to your 'normal' eating habits.
That's the problem with diets, they don't address the root cause of your weight challenge – lifestyle.
With Fitium plan for men and women, your diet is only part of a total lifestyle change that helps you maintain a healthy lifestyle from now on. Why is Fitium the wise choice for permanent weight loss?
Most diets are designed with general guidelines based on government standard requirements. From extensive research, we now know that weight issues are a result of genetics, your age, lifestyle, environment and health. All of these factors contribute to your reaction to certain food combinations. That is why some diets work for certain people and not others.
Enrolling in the Fitium program begins with a brief 5-minute online assessment. This assists us in tailoring your individual plan to reach your goals needs. We create your ideal work out and the appropriate combination and amount of nutrition needed to enhance your body's ability to burn body fat and lose weight naturally.
Professional trainers and nutritionists work together to give you a top notch plan right in the comfort and privacy of your own home, all at a fraction of the cost of a 'big gym' program.
Benefits of the Fitium Weight Loss Plan Include:
• A clear exercise and diet regimen.
• A list of foods to avoid and some healthy and delicious alternatives to stay on target.
• Learn about calories and an appropriate amount to take in for your ideal weight.
• Learn about a proper mix in your diet of carbohydrate, protein and fat.
• An exercise plan to target your stubborn fat zones based on your body shape.
• An adaptable plan to adjust to your changing needs as you age.
• Help in identifying whether emotional or environmental factors are challenging your weight loss and strategies to help you address them.
One of the biggest challenges to permanent weight loss is identifying foods that are nutritionally balanced, easy to prepare and tasty.
Fitium has the answers:
• The Fitium meal planner makes planning healthy meals easier by recommending meal and snack menus designed to your precise dietary requirements.
• Get weekly meal plan suggestions that are easy and fast to prepare.
• Meal plans give you guidelines on what to eat, and the appropriate portions.
• The Fitium plan does not use expensive, tasteless 'diet' foods, which leave you unsatisfied and tired. We focus on healthy and filling foods which naturally help your body lose weight and boost your energy levels.
• The flexibility of the Fitium meal plan allows substitution of any meal from a wide range of food options, and your own recipes or store bought ready meals, as well.
• Since our program is online, the meal planner allows you to log meals and keep track of your daily calorie count, macronutrients (carbohydrate, protein and fat), and stay within your plan's allowances.
• Save your own recipes and automatically see their macronutrient profile and how many calories they have.
Fitium on the Move (When it's About Time)
Do you have trouble maintaining your healthy eating habits when at work or on the go? With lots tasty lunchbox meals you can make and take in minutes, the Fitium plan will keep you on target while on the go.
Feel great by eating foods packed with nutrients. Eliminate fattening foods and chemicals found in processed ready-to-eat meals.
Save time and money each month with our family friendly meal plans, some of which can be prepared in minutes. Quickly plan your meals online, then view, email or print a grocery list which includes all ingredients and amounts you need.
You can access your meal plans wherever you are. With our one page view, you can email or print meals, instructions, recipes, and ingredients needed for all your daily meals.
Lifestyle and Results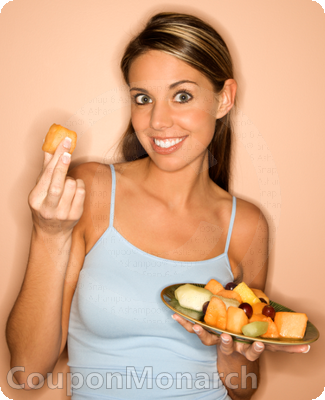 Fitium is different than mere diet plans because it addresses not only what but why you eat.
We've created an easy to follow program for not only identifying but eliminating factors that sabotage your efforts. Fitium will help you get noticeable results in the first week.
Start with our 7 day weight loss accelerator course and take advantage of the latest diet and nutrition research. This format takes less than 30 minutes a day to complete.
By the end of the first week, you'll have a better understanding of why you gain weight, and a complete Fitium plan to help you reach your ideal weight quickly.
Stay on Track With Support Each Step of the Way
We have developed fun weekly coaching challenges to help keep your progress on track, and help you implement some of the most effective strategies to not only lose but maintain your target weight. Follow our effective plan to help deal with stress, social occasions, emotional eating, traveling, and other compulsive eating situations.
Fitium is not a fad diet! We use a methodology, based on multiple research papers, clinical trials, and studies by leading researchers.
With your personalised diet plan, our 7 day accelerator course, and following through with our weekly coaching challenges you'll have a complete blueprint to help you reach your diet goal fast, and improve your quality of life.
Monitor Your Progress and Reach Your Diet Goals
Studies find that keeping a food diary, along with weight and activity tracking. Can double weight loss.
The Fitium online platform enables you to monitor every aspect of your progress in the program.
• Track your weight loss, BMI score.
• Accountability – use meal planner, also a food diary.
• Track daily activity, allowing you to compare calories consumed vs. burned.
• Involve friends and family. Use the share progress feature. Post to Facebook; send an email or post on your favorite forum or blog.
Click to find out what is keeping you from losing weight today >